Meet Velaphi Mpolweni
He has over 20 years of leading and coaching people and started a career in professional coaching in 2015.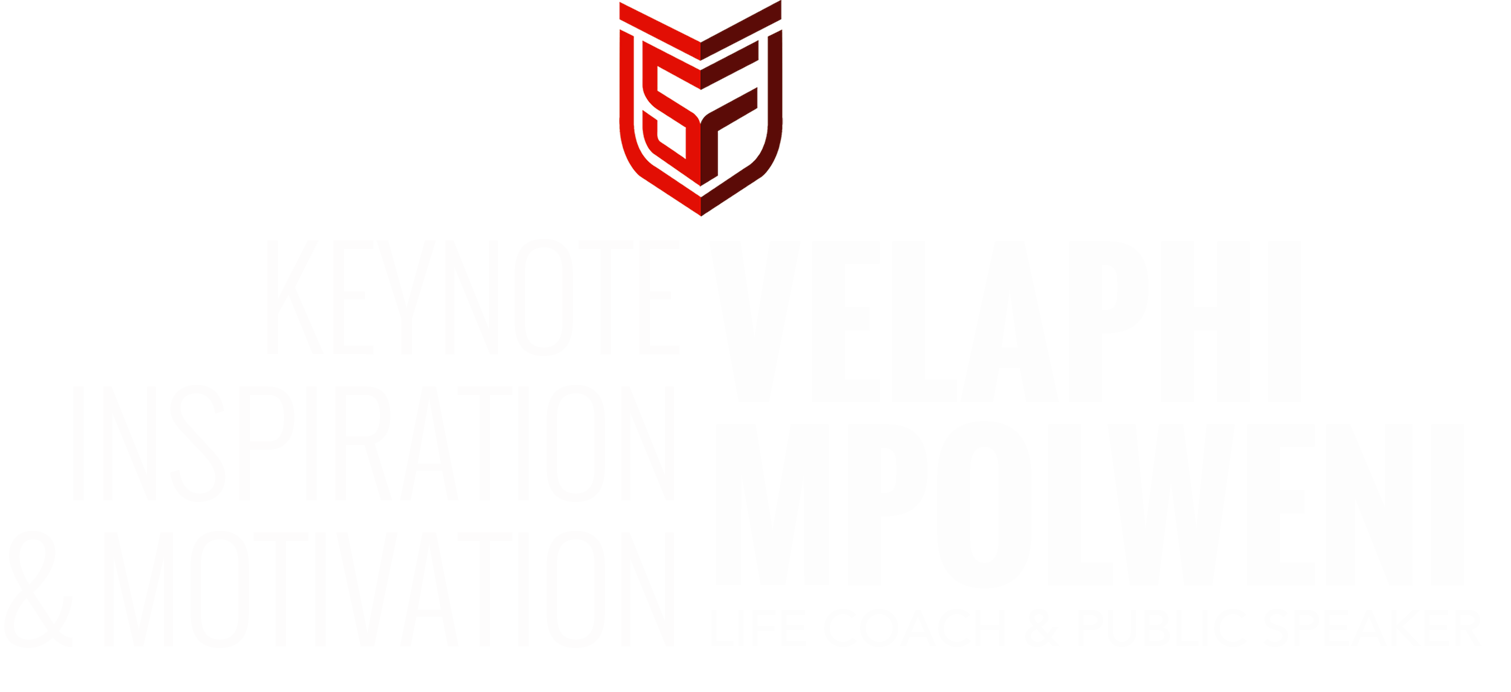 Velaphi has Private and Public sector experience where he lead very highly effective teams. H started his leadership journey at a very young age due to opportunities he was granted. Velaphi worked as Regional Manager Risk & Compliance, Sales Support, Area manager Retail bank ABSA (North West), Manager Statements and Client liaison ABSA, Operations Manager NEDCOR and Division Manager Support Services in the Public Service (Correctional Services). He has exposure in Facilitating and Coaching Leaders, Newly appointed Managers and the youth. He have started a Public
speaking career talking on "The Odds are in your Hands". This topic is inspired by the fact that around the age of 13 as a child labourer in the farms he was appointed to be a Farm Foreman an offer he turned down, the rest is history on what he achieved in his academic and work life. Velaphi's experience in particular Public Speaking will be of benefit to those who want to grow their careers, inspire higher Performance, launching Inductions sessions of employees or starting Learnership Programmes.
Velaphi obtained the following main academic qualifications, MBA: University of Potchefstroom, Postgraduate Diploma in
Marketing: UNISA, BCOM (Business management and Industrial Psychology): UNISA, National Diploma Electrical: JHB
technical college, Postgraduate Diploma in Compliance: University of Johannesburg (Cum Laude). These qualifications forms the basis of knowledge as gained for his professional Coaching, work and social life. All Velaphi's qualifications were obtained studying part time hence this is the foundation he will bring to his coaching realm as far as endurance, determination and resilience is needed to those he coaches. Velaphi further has the following qualifications pertaining People Development and Growth: Training Certificate, Assessor, Neuro Coach Practitioner and Neuro Linguistic Programming (NLP) Practitioner.
The style adopted as a Neuro and NLP practitioner is brain based approach. The approach in coaching is to ask our clients appreciative open ended questions as to stimulate their thought process hence their ability to think creatively and think of many different approaches and solutions towards their limiting believes or a problems.
This reveals what his client thinks, paying attention to and being motivated by.
Integrating Coaching and the following brain profiling, Integrative Enneagram, EQ Competencies Profiling and Brain
Profiling assist to enhance identification of Training gaps, Cultural fit and ability to function in Teams.
Velaphi's services are for Organisations in the Private and Public sector with special focus on:
Senior to Lower Management including Supervisory staff.
Leaders in development Programmes.
Where Performance improvement is needed.
Launching of Induction Programmes as a speaker.
Launching of skills development Programmes as a speaker.
Facilitating different strategic workshops.
Serve as an Assessor for different Learnership Programmes.
For speaker enquiries please fill in the form below and we will get back to you shortly.