Meet Peter G Paradigm
Peter G. Paradigm is a prolific international keynote speaker, motivator and author who focuses his energy on helping others take charge of the world around them.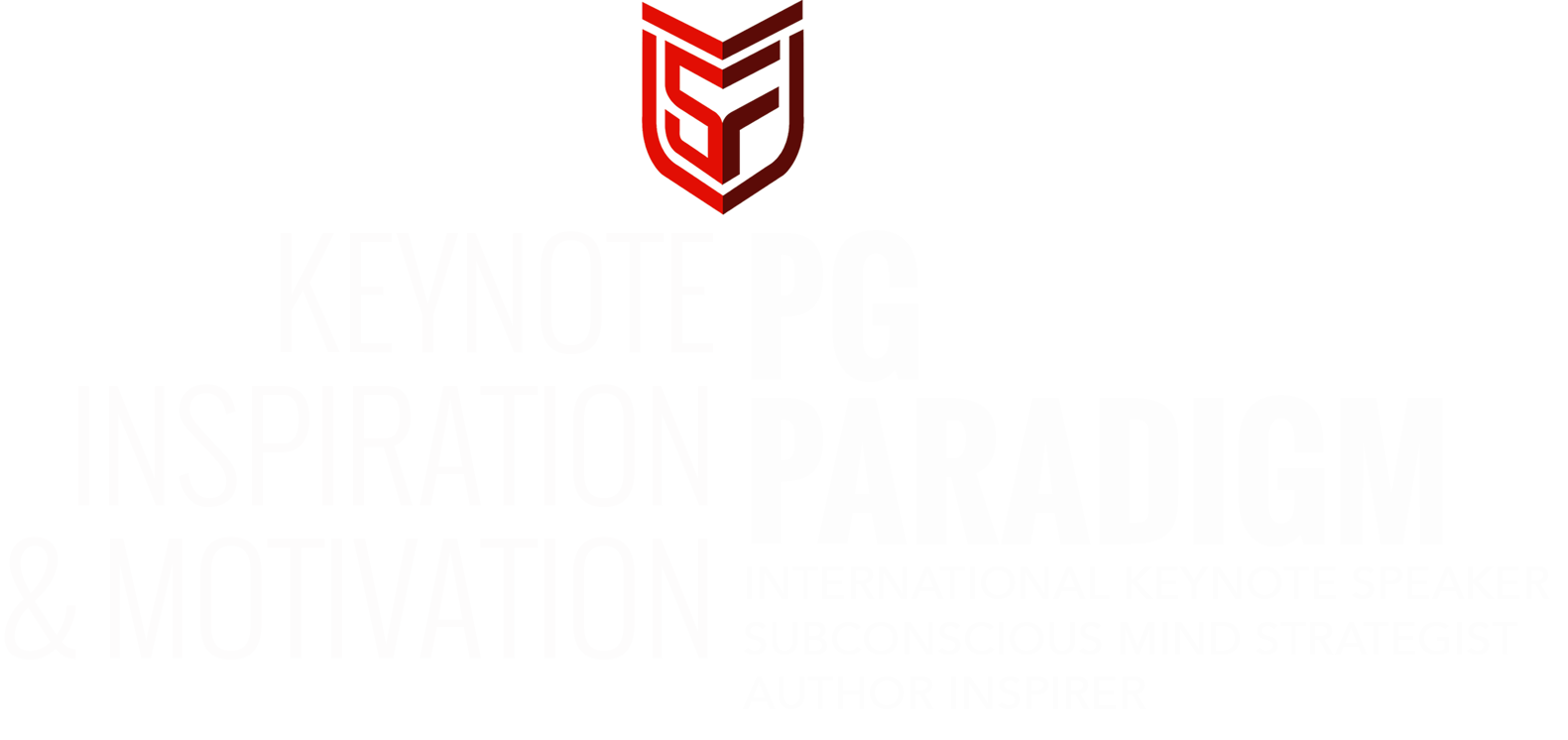 A zealous advocate of the concept of the influence of thought and positive thinking, PG has spent years expanding his vast, invaluable knowledge and developing techniques for success that he applies to his own happy and victorious existence. A born storyteller, PG teaches through the power of analogy, and turns his interesting and varied life experiences into valuable lessons whilst sharing hilarious anecdotes and moving stories about his many inspiring successes and teachable failures. Nurturing a life-long interest in personal mastery, PG's self-tutelage was put to the test in the concrete drainpipe he called home after suffering some of the hard knocks that life has to offer, where he chose to learn and grow instead of give up, persevering to triumphs beyond his wildest dreams as an entrepreneur, small and then large business owner.
A highly prosperous entrepreneurial career followed, boosted by the extreme yet calculated risks that PG built his fortuity on, and along the way, PG made the most of the life-changing opportunities he was presented with to study the causes of his own success and the successes of those around him. Thus evolved a life-long passion involving never-ending research, continuous experimentation and a wonder that grows to this day. PG has extensive experience with all aspects of business, from brand creation to becoming a sales magnate to the production of digital, social & offline marketing and proficient modern management techniques. PG has proudly created professional coursework to help discover and enhance the abilities and
motivation required to ace every area of
business as well as life.
For speaker enquiries please fill in the form below and we will get back to you shortly.