Meet Max Moyo
Max's deep-rooted yearning for mental emancipation, his passion for people, and thirst for advancement, led him to embark on a journey of self-discovery.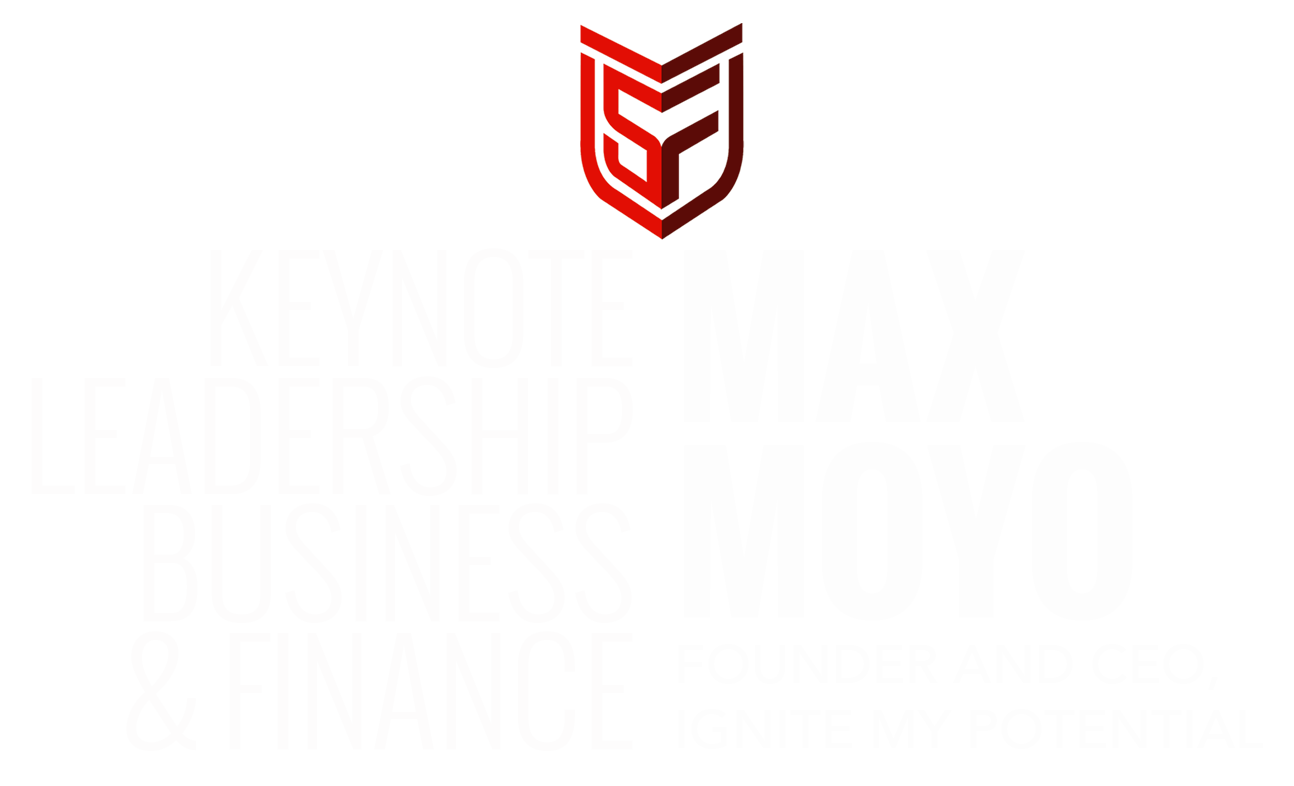 This culminated in the birth of Ignite My Potential, an organization in which Max is the founder and CEO. He is a world-renowned dynamic speaker, author, brand internalization specialist and human transformation coach. He seeks to motivate leaders looking to embrace their unique identity, and harness their unique talents, in pursuit of their unique purpose.
Max is a former sales director, who once served long stints honing his skills for giants such as: Old Mutual, Sanlam Life, Discovery Health, Liberty Active, Allan Gray Limited amongst others, has also consulted and spoken for the likes of Standard Bank, SuperSport, DSTV, Law Association of Zambia, Guardian Life Group (Jamaica), and various other governmental institutions both within the continent and abroad.
Milestones & Achievements
Max has had an impeccable career in the financial
services as:
Head: Emerging Markets Development, Allen Gray Limited
Head: Advisor Distribution, Allen Gray Limited
Division Director: Sales, Liberty Active
Deputy General Manager: Discovery Health
Provincial General Manager: Sanlam Life
Marketing Development: Old Mutual
Max has had an impeccable career in the financial
services as:
The Million Dollar Round Table Annual Conference Main Platform Philadelphia,USA.
State Farm Insurance, National Hispanic Agents Network Conference, Chicago
Focus Financial, London Ontario, Canada
The Million Dollar Round Table, Middle East MDRT Day, Dubai
The Million Dollar Round Table Experience Conference, Hyderabad, India
Life Round Table Conference, Mumbai, India
MetLife Alico, Beirut, Lebanon
Law Association of Zambia Annual Conference
Personal and Organizational Leadership, Mopani Mines, Zambia
• Leadership, Zambia Institute Of Chartered Accountants
National Association For The Family, Kingston Jamaica
Life Association of Jamaica Conference, Jamaica
Sagicor Group Annual Conference, Kingston, Jamaica
Central Bank of Jamaica
Cabinet of Jamaica
Financial Planning Institute, Republic of South Africa
Department of Justice. Republic of South Africa
TTAIFA Congress, Port of Spain, Trinidad and Tobago
For speaker enquiries please fill in the form below and we will get back to you shortly.