Meet Lindiwe Matlali
Lindiwe Matlali is the Founder and CEO of Africa Teen Geeks; an NGO that teaches kids how to code.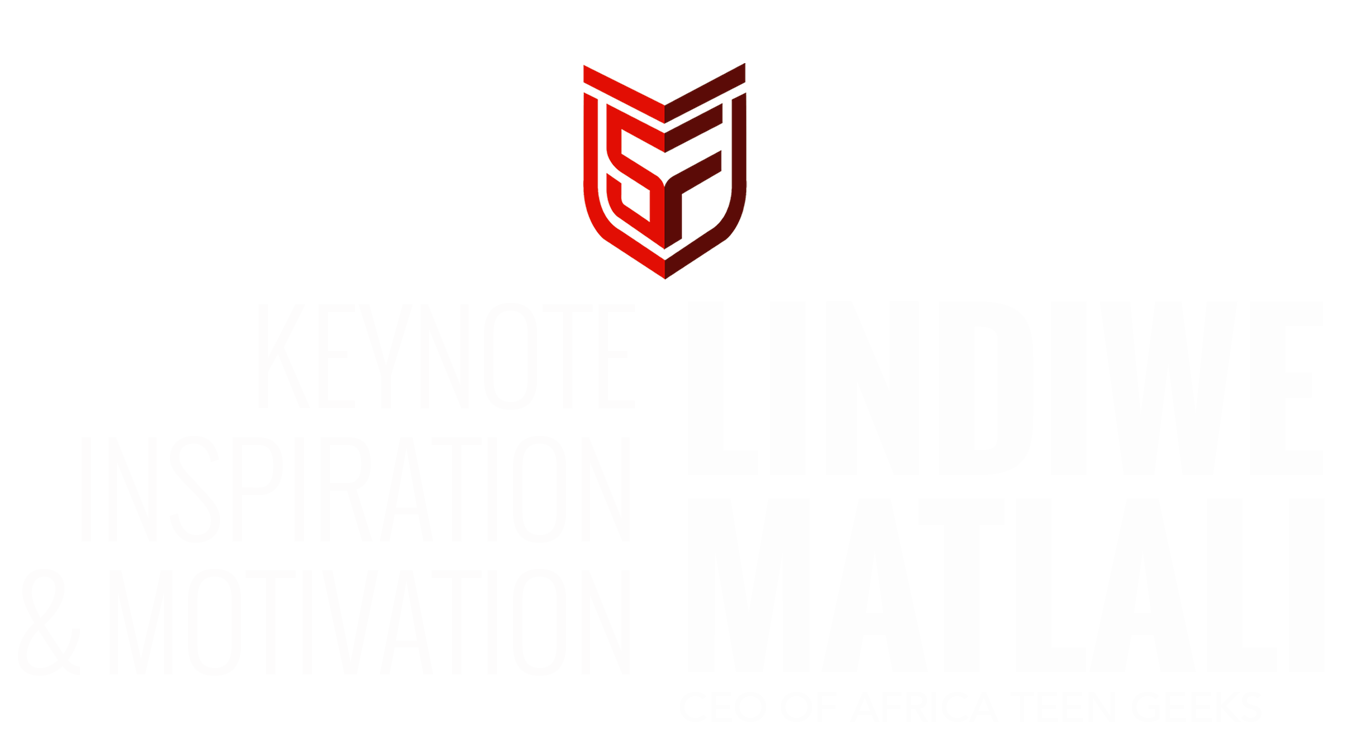 She is currently studying towards MS in Technology Management from Columbia University in New York as well as a Graduate Certificate in Entrepreneurship and Innovation at Stanford University. Her numerous accolades includes Young Business awards top 3 finalist, Mail & Guardian Top young South Africans 2014 ,TechWomen Fellow 2017, Innov8tive Magazine Top 50 Visionary Women in #Tech To Watch in 2017, 
Destiny Magazine Power of 40 a list of South Africa's powerful women under 40, Top 50 most inspiring women in tech 2017, MTN Women in ICT Community Builder Recognition Award 2018 and Fairlady/Santam Social Entrepreneur 2018. Lindiwe is also an accomplished speaker, she gave a Tedx talk at TEDxBeaconStreet in Boston Massachusetts and at the 20th MIT Venture Capital and Innovation Conference in 2018.
Milestones & Achievements
Commissioner Presidential 4IR Commission
HM Queen Elizabeth II Commonwealth Point of Light Award 2019
Winner MTN Women In ICT Community Builder Recognition Award 2018
Winner Fairlady/Santam Social Entrepreneurship Award 2018
Winner BBQ awards Community Builder of the year Award 2017
Destiny Magazine #Powerof40 powerful women under 40 2017
Innov8tiv's Top 50 Visionary Women in #Tech To Watch in 2017
50 Most Inspiring Women in South Africa #InspiringFifty 2017
Techwomen Fellow 2017
For speaker enquiries please fill in the form below and we will get back to you shortly.